---
Catherine Kirkham-Sandy shows
---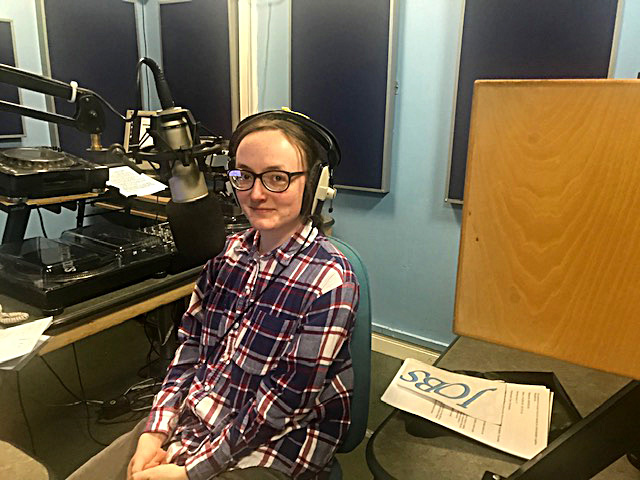 Name/Stage Name: Catherine Kirkham-Sandy
Show Title & Genre: Community Links Show
Interests & Hobbies:
Public speaking, current affairs, dancing, writing novels and short stories (self-published my first at 14) on the web. My favourite sports are badminton, archery and swimming. I like to collect Funko Pops and folio books and I am rapidly gaining a new interest in vintage cinema.
Musical Background/History:
I have been a keen listener of BBC Radio, but this is the first radio station I have ever hosted a show on.
How did you get involved with GFM?
I heard of GFM through a friend and I wrote to Carol Francis to volunteer.
Achievements:
I graduated from the University of York last year with a degree in History. I've travelled a lot to the USA and around Europe and to China and Iceland. I won prizes for public speaking at Rotary Youth Speaks and a Shield at my drama school for playing Prospero in the Tempest, and the next year I went with them to the Edinburgh Fringe Festival.
Musical aspirations:
To sing better and to own a piano again.
Most Influential Tracks:
Louis Armstrong's What a Wonderful World
Ray Charles' Some Enchanted Evening
Sammy Davis' My Way.
Message to the GFM Community:
I host month on/month off on the Community Links Show on Mondays and Tuesdays now, do ring in: we love to hear from you! I relish building contacts between GFM and local community activities.
---