---
Immigration Officer shows
---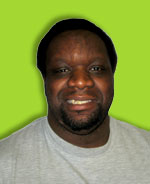 Presenters Name
Roger Mitchell AKA Immigration Officer
Show Title / Genre
Reggae / Soul / Lover Rock
Interests & Hobbies
Travelling, Keep Fit, Cinema, and Watching Sports
Musical Background / History
Local DJ at Local Pub for 4 years and recently Thursday RNB Nite. Have done private functions and venues in Gloucester and Birmingham
How did you get involved in GFM?
Father Rue recommended I do a musical memories show which I thoroughly enjoyed, I have done two more since, love the feedback via the show and on the street. Love the natural buzz from broadcasting-making people happy and taking part
Achievements
3 Musical memories show each better than the last reflecting from questions / answers from above, would love to be a part of GFM on a regular basias. Doing something I enjoy doing, and improve on.
Musical Aspirations
A regular member on GFM, promoting GFM in every way possible, my work-mates have heard me perform, Aunty in New York heard my last show and is proud of me. To be a real force behind the station any shape or form
Most influential tracks
Burden of Shame UB40: Black people can be positive not always showed in negative form via newspaper: Who the caps fits Bob Marley: Redemption song Bob Marley.
Message to GFM Community
As an upstanding member of the community, be a positive role model to the youth / elder / Family. Help bring back family values / respect to others. We are a close-knit community, we know or know of people – families, let us unite-unity is strength
---