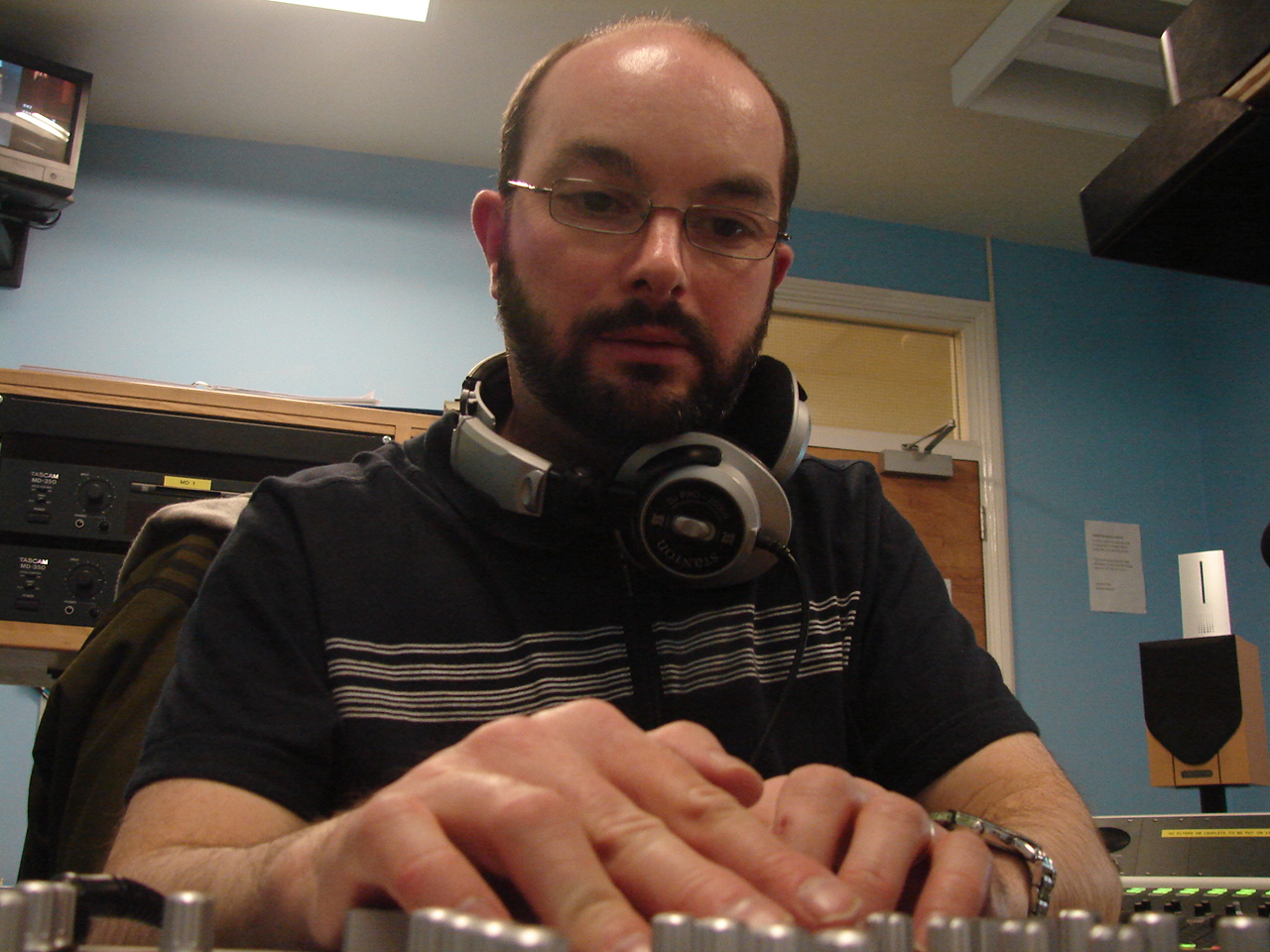 Presenters Name
Adrian Simpson – DJ Ade Simpson
Show Title / Genre
The Ade Simpson Show,
Genre: Afro Latin Rhythms, Funky Jazz, and Soulful breaks and Bears. Organic and Electronic. Contemporary and Classic.
Interests & Hobbies
Music: mainly black music from the past 50 years, DJing, Literature, Fashion, media, Youth culture, Film (British and world cinema) Art.
Cycling, walking, going on holiday the Arsenal FC, playing and watching Cricket
Musical Background / History
I Started DJ-ing with a like minded friends under the guise of 'The BigBossGroove' back in 1995 hand picking events at Snobs above The Brunswick and The Warehouse in Parliament Street both in Gloucester. These gigs came about to highlight the gaping hole in Gloucester's nightlife and total lack of alternative culture. The music policy captured the sounds of Acid Jazz, soul, funk, Psychedelic 60's rock, Mod and Indie sounds that could regularly be found in clubs on trips to real cities such as Bristol, Birmingham and London.
Eventually these gigs gave way to residences at The Monks Bar, The Brunswick, The Guildhall, Café Rene and an innovative little venue known as 11a in Gloucester and every Friday at The Fish on Fiddle in Cheltenham under the banner of 'OffTheBeat'n'Tracks'.
Initially the sound of Black music imprinted itself on my conscience during regular visits to Mod and soul parties at The Jamaican Club in Gloucester during the mid 80's. As a young teenager the sweaty and smoke filled halls of the JC and loads of rare soul, original R n B, ska and latin grooves, live bands and illicit allnighters was more than enough education for one to handle. I've never been able to look back since. The Acid jazz explosion of the late 80's brought regular trips down to Bristol's legendary 'Cooker' nights with DJ's Tin Tin and Cliffy on board the good ship 'Thekla' sowed the final seeds for a desire to DJ at our own parties.
How did you get involved in GFM?
I had harboured the idea of being involved in a radio show for quite some considerable time. Taking this a stage further I spent some time on a BTEC media studies course at Stroud College. When GFM came onto air I was involved in couple of weekly residences and decided to approach the station about hosting my own show. After hearing my mix tape DC and I had a meeting where I was offered my on spot. JOY!
Achievements
I love DJ-ing my style is somewhere between Selecta and mixer. Hosting my own show for the past 3 years has been and will remain to be the pinnacle of my career. Playing and promoting the Guildhall to full capacity and having residencies in Gloucester and Cheltenham has been amazing. Recent gig at the Subtone one of the best clubs in Cheltenham ranks quite high as does playing on the back of a lorry to Gloucester festival 2003.
Musical Aspirations
Keep on playing in the local area, remain part of GFM and maybe get some gigs elsewhere in the South West. To play the Cheltenham Jazz Festival or The Big Chill festival would be pretty cool.
Most influential tracks
1/ Curtis Mayfield – Move on up (8 min version)
2/ Mas Que Nada – Sergio Mendes and Brazil 66
3/ Road to Freedom – Young Disciples/Blue Lines – Massive Attack/In Pursuit of the 13th Note – Galliano (3 really top class inseparable1st albums)
Message to GFM Community
Keepin' it real, fresh, funky and groovin'.
Sniffing out the sounds of today, tomorrow and yesterday.
---