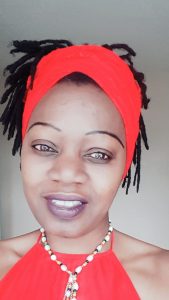 Name/Stage Name: Charmaine Mighten/Sista C
Show Title & Genre: Saturday Soup
Interests & Hobbies:
Family means everything to me, Black culture/History, light exercise, music and cooking
Musical Background/History:
Saturday soup has been running on GMF for many years – I joined the ladies in January 2020, as I felt I needed to do more in the community and this show is ideal for sharing local, national and international news.
The show covers a wide range of topics currently in the news and media, but also involves talking about black history and culture, sharing opinions on various topics and giving the community an opportunity to call in, text or email their views, and most music played is related to the topic being discussed.
Not many people know how much I love my roots and culture, and I also sing when I get the chance.
Towards the end the 1980's I began to making a name in the world of radio. RJR, SUPREME, followed by a number of years on STATION FM.
How did you get involved with GFM?
I had an email via Linkedin from Derrick Francis
Achievements:
I am seen as someone who knows a little about everything, who is always available to give advice on most topics and issues concerning someone.
I am an Hr professional and work within case management so also able to give advice around people terms and condition, and employment law.
I was previously involved with union activity and met some senior government officials albeit many years ago.
Before joining Saturday soup, I had never been on a radio station before, but loving every minute of it as the ladies has made me feel so welcome.
Musical aspirations:
I would love the opportunity to learn how to play bass guitar and maybe drums.
Most Influential Tracks:
Abyssinians – Jah loves you
Black roots – Bristol rock
Etana – I rise
Yabby You – Deliver me
Message to the GFM Community:
Saturday soup is one of our national dishes, full of flavour and goodness for your body, whether it's vegetarian (Ital), pea soup or chicken soup, it will fill you up for the whole day. Come and have a bowl of the best soup, on the last Saturday of the month between 14.00 – 17.00 pm.
---