---
John Mustoe shows
---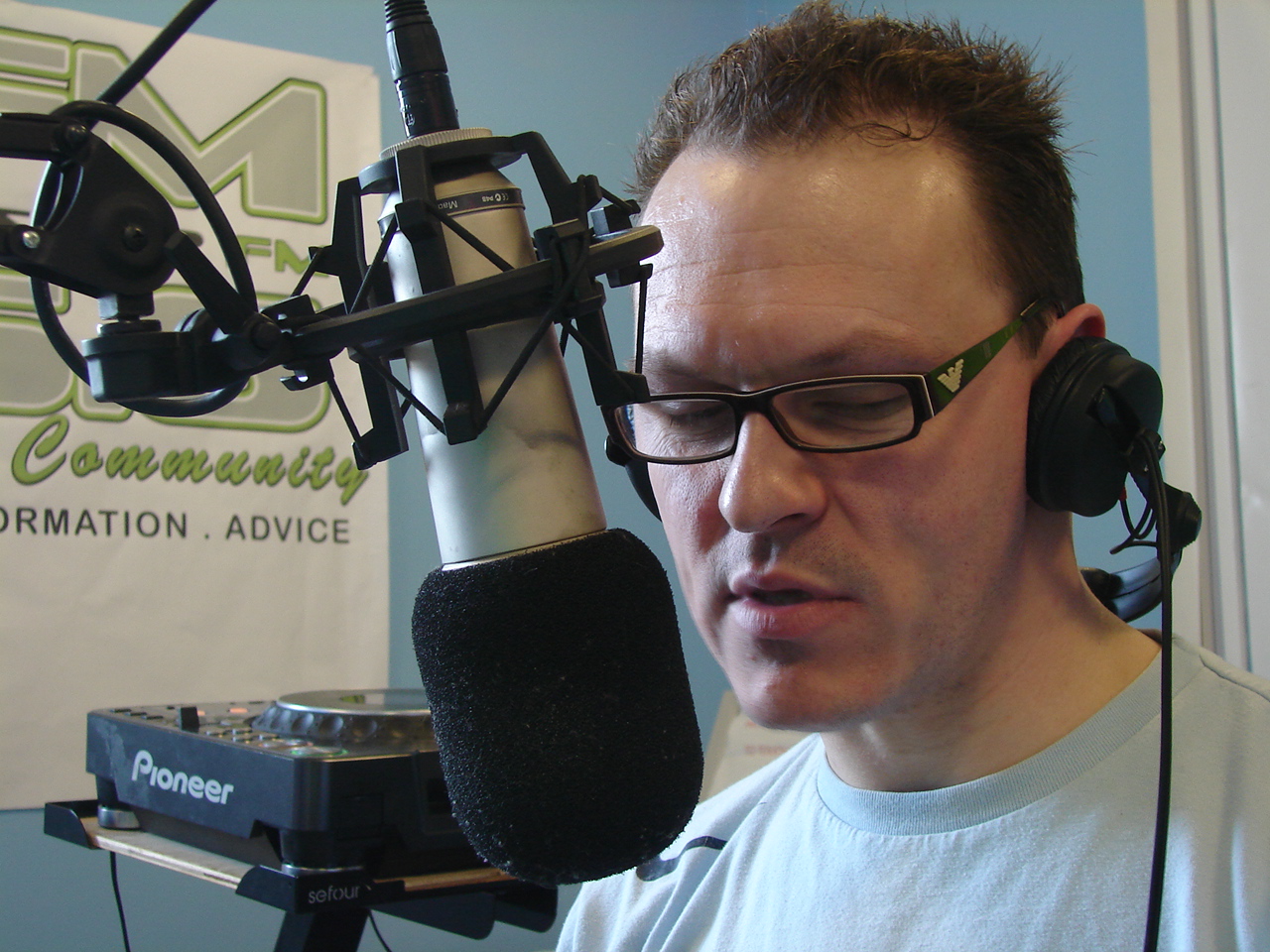 Presenters Name
John Mustoe
Show Title / Genre
RnB, Hip Hop and the soulful side of other urban genres
Interests & Hobbies
My twin sons. Music, sports, martial arts, socialising, drinking Guinness, drinking Guinness, oh and did I mention drinking Guinness!!!
Musical Background / History
I always had an interest in music from a very young age. Listening to the radio and taping, (remember those things called cassettes?) the Top 40 and Top of the Pops so I could continually listen back to songs. Then when Electro and Hip Hop came along I said goodbye to pop and began exchanging tapes of the latest sound to infiltrate our shores from the USA. Tapes of DJ's like Marley Marl and Red Alert, cutting and scratching the raw and early tunes that helped shape Hip Hop to become the biggest selling music on the planet today. Later came the London Pirate stations of KISS and LWR with DJ's like Tim Westwood, Giles Peterson and Trevor Nelson.
Through school I meet Gary Thomas and started listening to Soul, reggae and tapes of Saxon gigs in the mid eighties. Started to buy 12" imports from shops like Whip Records and began going to the Roundabout and listening to Perry Jay spin a cocktail of upfront black music with some classics thrown in for good measure. It was all about breaking, popping, battles and who had the best moves (wicked times)
I continued buying music influenced by the sounds I would hear other local DJ's playing like Winston Thomas, Donovan Smith, Ellis Coney, Martin Rudge and Colin Watts and got into DJ'ing via Gary Thomas who bought a set of turntable some years later. Started out DJ'ing at house parties and then at specialist nights at local venues in Gloucester and Cheltenham.
It all just snowballed from there. I have played at clubs and events up and down the country along side top flight DJ's and artist to many to mentions, over the years and even ended up being Blu Cantrells "unofficial tour DJ" (one word DIVA).
How did you get involved in GFM?
I heard pirate stations in Gloucester like Krush and Vibes FM but didn't want to get involved with anything illegal for fear of losing my record collection!!! Gary Thomas informed me about GFM and asked me to put a demo together. I started out on the very first day GFM broadcast in October 2000 presenting a two-hour show…. nervous, you don't know the half of it!!!!!
Achievements
Rocking clubs up and down the country, not just for a one hour set, but all night, week in week out as a resident DJ. The buzz of the crowd when you drop a tune, taking people on a musical journey… I still enjoy the entire "DJ thing". Being involved with GFM and being co-opted onto the committee is something I am extremely proud of.
Working with the Gloucester community, in sports and music, especially with youth groups and projects.
Musical Aspirations
I've pretty much achieved all I ever wanted to do club wise, maybe promote some of my own nights again if and when I get the time!!!
I really want to see GFM become a 24/7 station and become a main stay in the community of our city. I've also enjoyed show casing local and new talent on air, playing their material and interviewing people. Something I would love to pursue and expand into more. (Send me your demos!!!)
Most influential tracks
10,000 and counting, I couldn't narrow it down.
Message to GFM Community
Always believe in what you do and focus on your goals and dreams (GFM was once a dream). With hard work and perseverance you will achieve them, set new goals and continually strive to be a better person. Don't forget where you come from, those who helped you and how much of a struggle it was to get where you're at. That way when you see someone striving to better themselves, hopefully you will help them on their way to achieving their goals and dreams.
---