Michelle Morgan– aka Lady M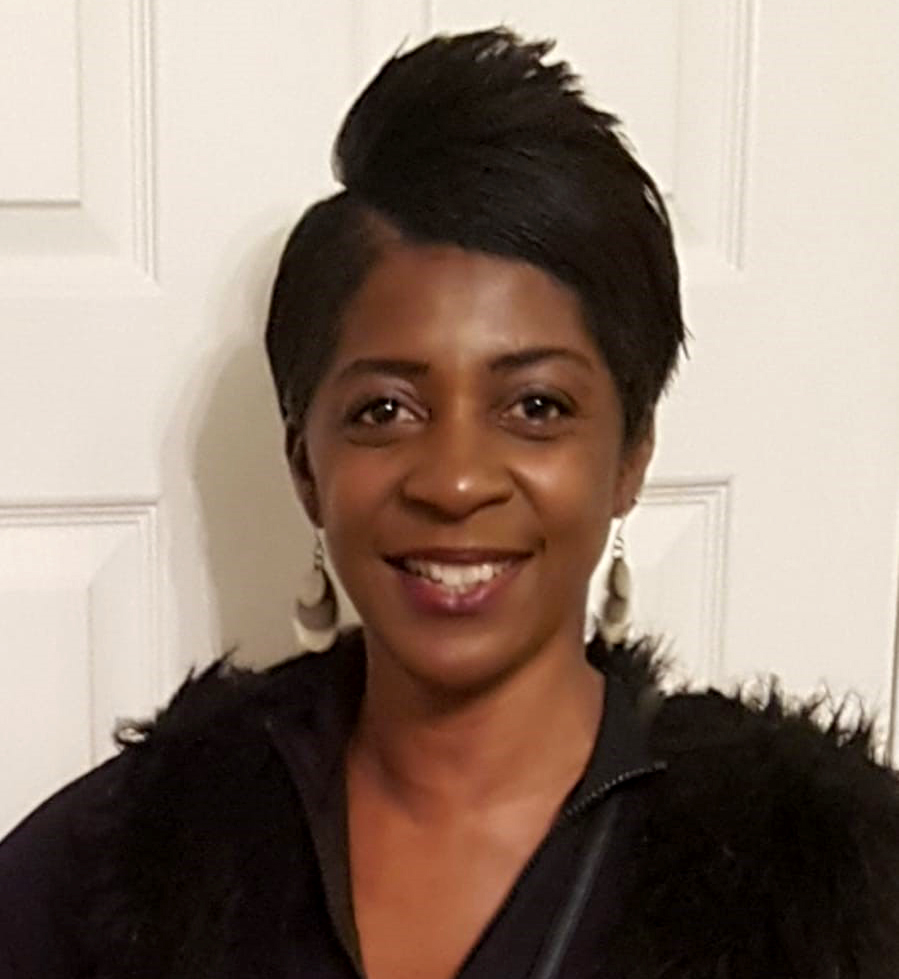 Presenters Name
Michelle Morgan – aka Lady M
Show Title / Genre
Saturday Soup, Sat Lick
Interests & Hobbies
Reading, Music, Socialising & being a Community Panel Volunteer
Musical Background / History
I have loved music from as long as I can remember. Music has always been a big part of my growing up – I remember practising dance routines with my nieces in the mirror with hairbrushes to 'Rock Ya Baby' (George McCrae) around 1974!! My home now is constantly filled with music between myself and my children.
I enjoy all types of music including soul, R&B, rare grooves, reggae, bashment and slow jams, even the odd bit of rap – whatever. Whether I'm happy or sad, music keeps me going and picks me up.
How Did You Get Involved In GFM?
I have listened to GFM from the beginning and acknowledge that finally Gloucester have a station that everyone within the community can relate to and be involved with regardless of your background.
A fellow presenter 'enticed' me to be involved in a brand new show which was coming up (Saturday Soup). After slight apprehension (ie fear, lack of knowledge/experience), I agreed and am loving every minute of it. Sometimes it's hard work but the community spirit/feedback/input of the listeners keep you going.
Achievements
Recent promotion at work – about time!!
Raising 2 children who have inspired me to battle on through life's ups and downs.
Becoming a Community Panel Volunteer
Being accepted into the GFM Family
Musical Aspirations
As a new presenter on GFM, I see myself just learning as much as I can within the radio industry. I am NOT a DJ at all, but since being on GFM I have amazed myself at how much I have enjoyed the 'vibes' every time I sit in the 'hot' seat. This has been a whole new and refreshing experience at this particular time of my life and I want to enjoy it and take on new challenges for as long as I can.
Most Influential Tracks
Soul II Soul – Back to Life – what can I say, a classic tune, no matter how many times you hear it, makes you wanna dance always
Mary J Blige – Not Gonna Cry – this song is for every female who has had to overcome obstacles in life, and inspires you to go forward and succeed!
Sizzler – Black Woman and Child – a conscious tune, love it
Message To GFM Community
Finally Gloucester people have a radio station not only to be proud of, but they can also become involved with. I would urge the listeners to continue to support GFM for as long as possible – give us input/feedback on how we're doing to enable us to continue doing the best job we can for you. Remember it's your community, and therefore your station. Peace & Love.
---